Earn up to 9% per annum with secured property loans

Get bridging finance and development finance fast
We offer attractive Returns for Lenders, typically 8% per annum
We provide First Charge Security on all our loans and only lend up to 70% LTV. If the loan doesn't perform as expected, the borrower's equity provides a 30% buffer, protecting your investment. Therefore the lender debt is much more secure than the borrower equity.
Check out Property Bridges performance in numbers and figures
- Track your Investments
- Check Performance
- Diversify your Capital
Using our intuitive dashboard you can keep track, check the performance of each investment and visualise the progress of your investments.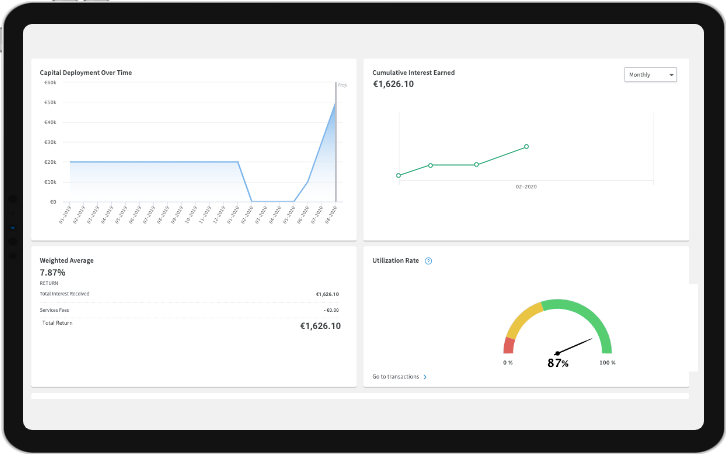 Diversify and Invest in your area…
Invest in the development of your community, transform buildings you care about and see your money at work creating something tangible.