In the last few months, the number of investors has grown considerably, generating high demand for our projects, which has prevented many of our investors from participating in some investment opportunities. In order to create fair competition for our investors and ensure that everyone participates in these high-quality projects, we have implemented an automatic investment feature (Auto Invest), which will allow users to invest in loans based on pre-determined criteria.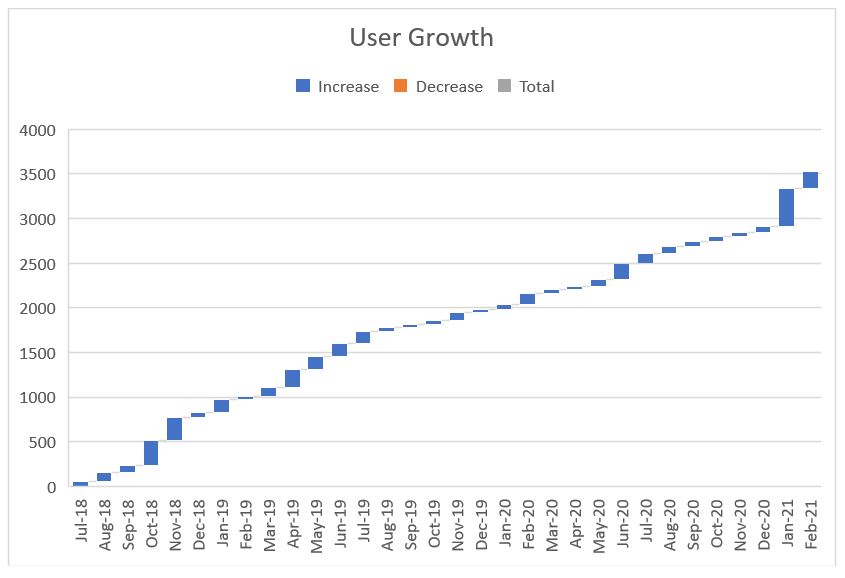 Why Auto Invest
Auto Invest is a feature that gives an investor the ability to choose what criteria they would like to invest in and will invest in the next live loan, automatically. Auto Invest is available for all Property Bridges accredited investors and is a tool that can be utilised to invest hassle-free in projects that fit an investor desired criteria.
Passive investing – With Auto Invest, investors can select their settings, risk criteria, term and type of loans and our algorithm will automatically make your investments for you. This frees up your time for other endeavours.
Performance Drag – When an investment is repaid, cash can sit in your wallet earning no income this is called cash drag. Ideally, investors would have their funds deployed at all times earning interest. Setting up Auto Invest will ensure that your funds will be allocated to the next available offering without having to log in on a regular basis.
Diversification – Setting up Auto Invest will make it easier for you to invest smaller amounts in each loan. By doing so investors can reduce the risk of their portfolio and become more diversified.
How does it work?
To use Auto Invest you must be an accredited investor with Property Bridges, if you are not signed up yet, sign up HERE. An investor will need to choose what criteria suits their taste in investments by optimising the Auto Invest criteria. The criteria that an investor can choose is the Investment Amount, Loan Category, Max Term, Risk: Max LTV and Return.
Auto invest works by fairly allocating segments of the investment using a pro rata algorithm to give a fair allocation of investment per user so that more users have the ability to enter into our loan offerings.
An investor will have the ability to both invest with Auto Invest and Invest Manually if they wish.
Benefits are available for Property Bridges Investors
The key benefits of Auto Invest for Property Bridges Users are:
Let your money work for you – Set up your auto investment criteria and let your money work for you by automatically investing in our investments.
You are in Control – You have the ability to stop, change or update your Auto Invest settings at any stage.
Intuitive Automatic Investments – This is completely Free to use for Property Bridges Users.
Never miss out – Turn on Auto Invest, choose your criteria, set and forget.
How to Set Up Auto Invest
Auto invest will only work if the user has a balance in the Property Bridges e-wallet compatible with the criteria previously chosen, this means that the investment will not be made if the user has a balance lower than the chosen criteria or has previously made a deposit but has not credited to the e-wallet at the time of launching the offering. The auto invest does not reserve investment.
1. Login into Property Bridges account, click HERE
2. Go to "Auto invest" section on the left side of the screen.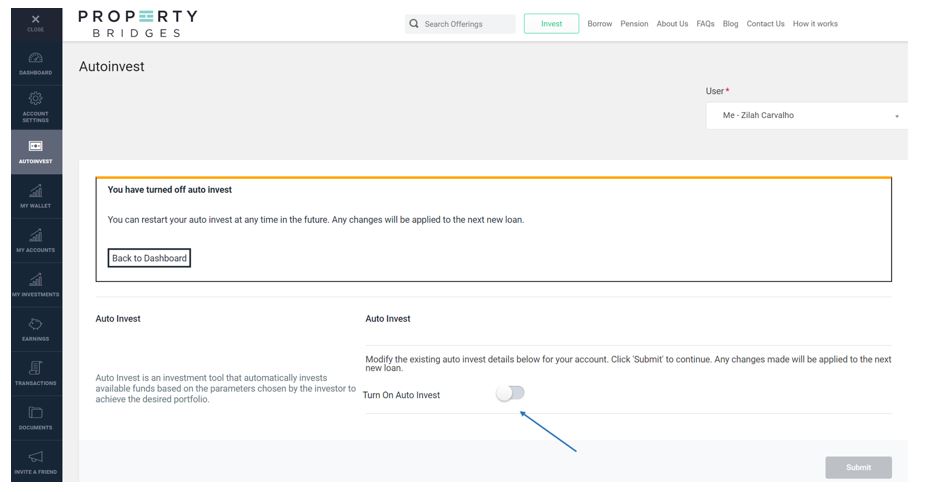 3. Choose the criteria that best suit your investor profile. You must choose "Category", "Maximum term", "Max LTV", "Return rate", "Max Auto invest per loan".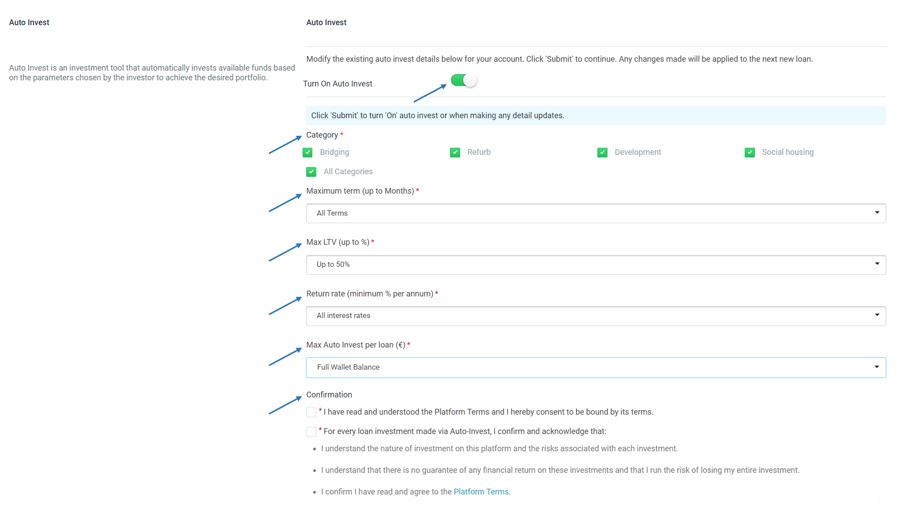 4. Read the platform terms and confirm the auto invest acknowledge.