The term flight to quality is one that has been widely used in recent times by the investment community. It means that investors move their capital away from riskier assets to safer ones. Property Bridges has taken the same approach with our upcoming loans.
With the lockdown set to be lifted on the 5th of May, Property Bridges has lined up 3 attractive investment opportunities. Lenders can join us on a ZOOM call this Thursday at 3pm (22/04/2020) where these offerings will be presented by our lending managers. It's a great opportunity to meet the team and ask us questions related to the upcoming projects.
The upcoming investments have unique characteristics that will appeal to different investor types;
Tramore – Has an exceptionally low LTV and SE Construction are a repeat Borrower with Property Bridges.
Dartry – Is a centrally located second hand apartment, there is no construction risk and this loan is likely to be repaid early.
JK Glass – Is our first commercial loan and will be paying interest on a quarterly basis.
Please click on the image below for more details on our upcoming loans.
New Website
Active users will have noticed our new website is now live. It has a refreshed look, new features such as the calculator tool and more information on our pension product.
We are working with our technology partners on a wider upgrade to back-end of our platform, which will include improvements to the dashboard and a number of new features.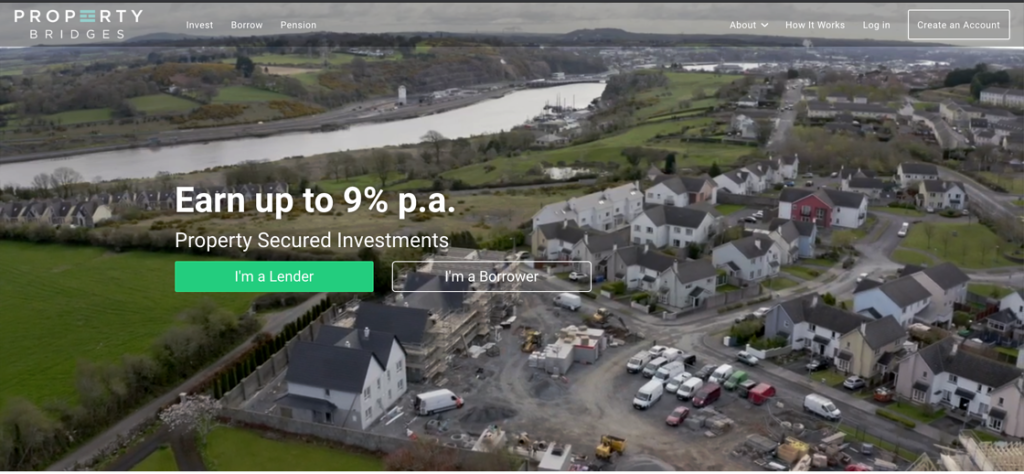 If you have any further questions, please email us at team@propertybridges.com or call on 01 549 4546.
Warm regards,
The Team at Property Bridges