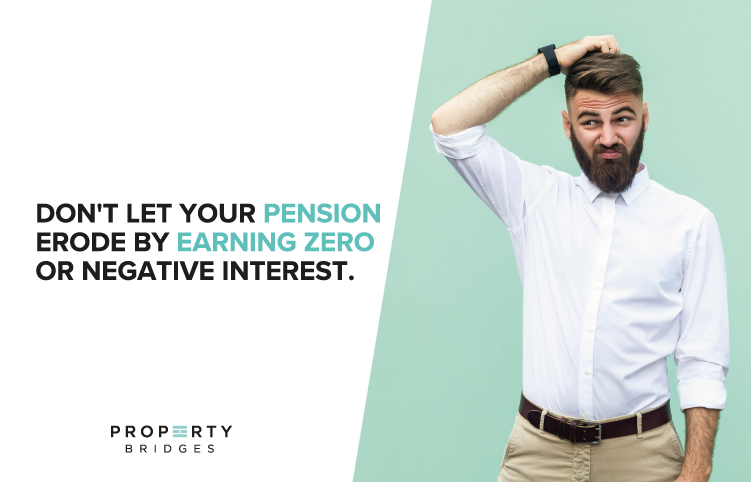 Bank of Ireland ("BOI") will now charge you 0.65% on your cash held in your pension. In other words, for every €10,000 of your hard-earned pension that you have built over many years, they will now take €65 per annum for the pleasure of holding it. It essentially means that BOI, for the first time, are now charging customers to hold money in their accounts. Why such a stunning shift? The main reason is that the European Central Bank interest rate has been negative since 2014 and are likely to remain low for some time. The Covid pandemic has not helped either.
Will other Irish and international institutions follow? On this matter, Ulster Bank chief executive Jane Howard has gone on the record to state that "it's not something I can rule out forever." We suspect bookies will not be taking bets on this one as historically in the Irish banking industry, one follows the other.
The Prudent are Being Punished
This is yet another hammer blow for pension savers. €65 per annum equates to knocking 0.65% off your current saving rate on €10,000. Given that savings rates have been at record lows for years and are unlikely to rise to meaningful levels anytime soon, many savers will be looking at their pension pots effectively shrinking.
For example, if you're taking a retirement income of €25,000 per year, in 10 years' time at an inflation rate of 2.5% and a bank charge of 0.65%, your income would be an estimated value of €18,333.60[i]. (Overall inflation in the EU averaged 1.7% in 2018). Consequently, your pension would need to earn 2.5% interest to offset inflation and then a further 0.65% to offset the BOI (and potentially other institutions') charge just to maintain your purchasing power.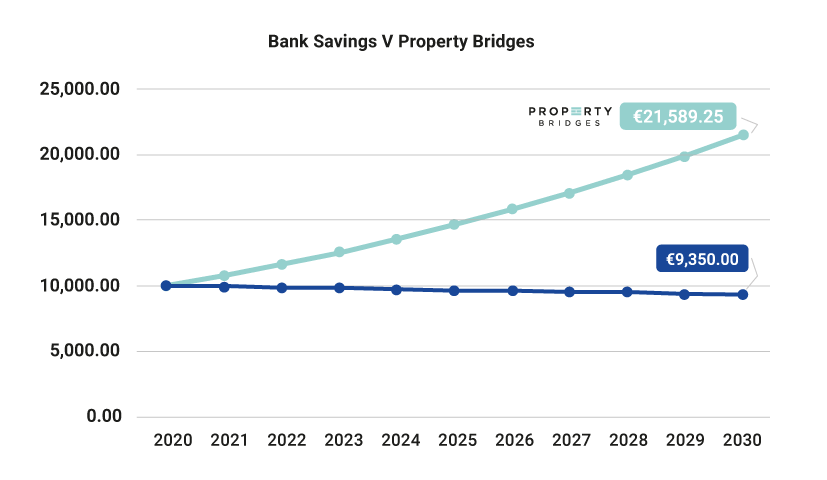 Property Bridges Pension Offering
Property Bridges is here to help. We can supercharge your pension by 7-9% per annum by investing your cash in Irish residential property developments that are secured by a first fixed charge and a 70% max Loan-To-Cost all while helping solve the housing crises we see today.
We have successfully lent nearly €10 million to 24 projects and now we have successfully completed the pilot stage of our pension product offering with the leading pension trustee in Ireland. We now look forward to extending our loan offerings to beleaguered pension holders via a low risk and safe product with strong returns.
For a full tutorial on how to set up a pension account with property bridges, watch the video below.

For more information, please visit Property Bridges to find out more.
---
[i]Source: https://www.buyupside.com/calculators/inflationjan08.htm