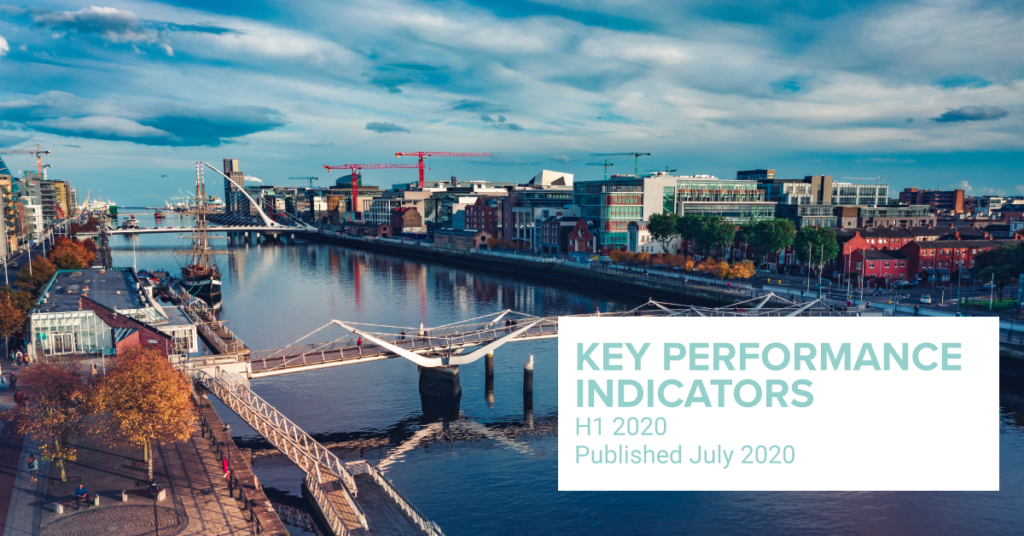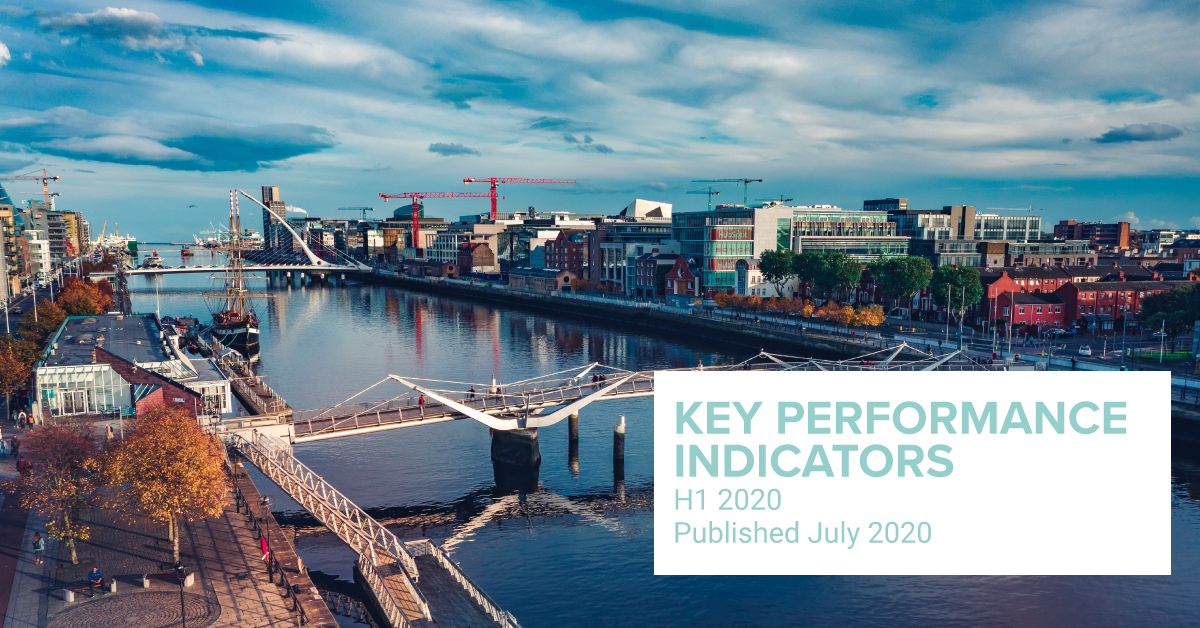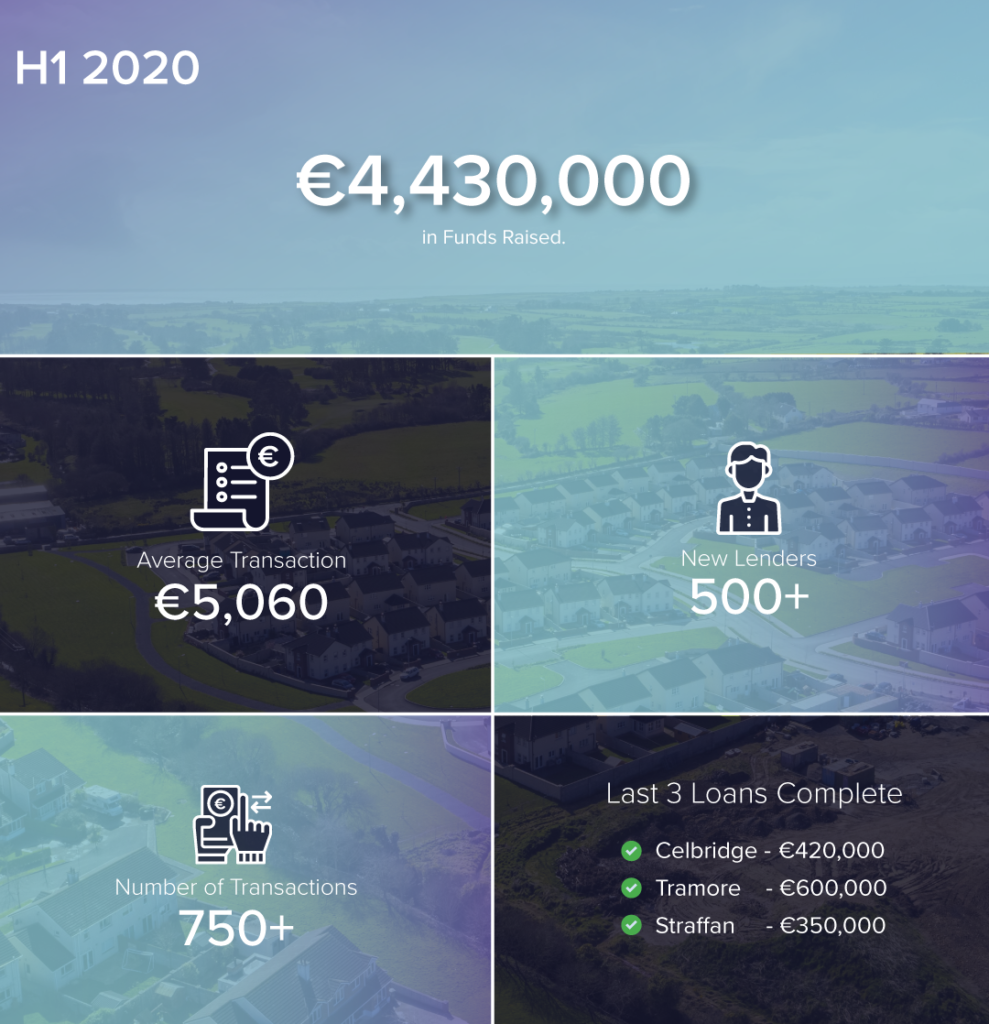 Property Bridges had a remarkable first semester in 2020. With a monthly and quarterly record in investment funded, the company raised €1.4MM in June, €2.4MM in the last quarter and €4.4MM in the last 6 months.
There were 11 offerings this year, with 3 new offers funded in the last month. This result exceeds 57% the number of properties offers available throughout 2019.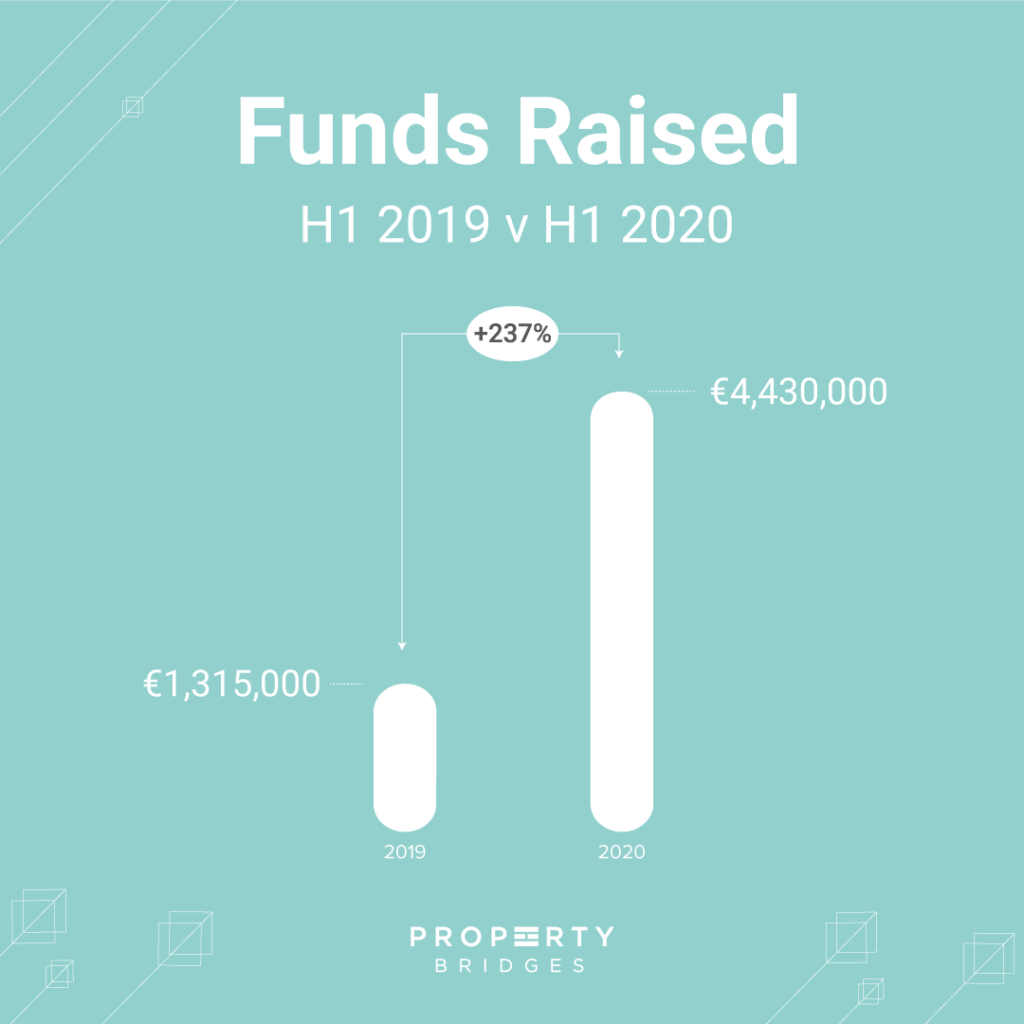 .
Focused on our Community of Lenders
Thanks to our growing community of lenders, we reached more than 750 transactions made in the first half of the year, which means that the average transaction size was approx. €5,060.
During this year, a total of 520 new users joined our community, which now exceeds 2,500 users.
Amid the global situation facing COVID-19, our results are only possible due to the confidence of our lenders. Almost 77% of our investments are Irish, with almost 37% being from Dublin.
Our results have a great contribution from the Irish Diaspora as well as investors from the UK and all over Europe. As an online company with global reach, we have lenders from the Americas, Oceania, and the Middle East.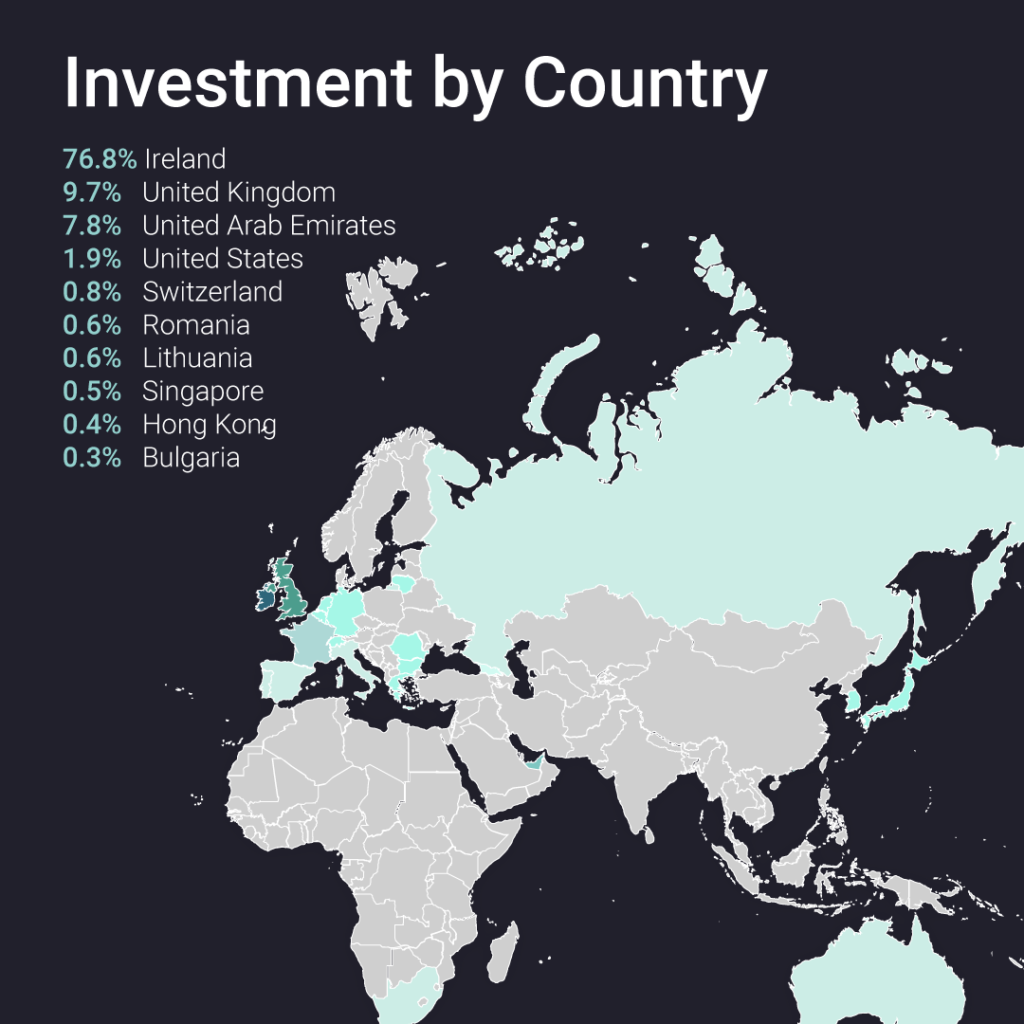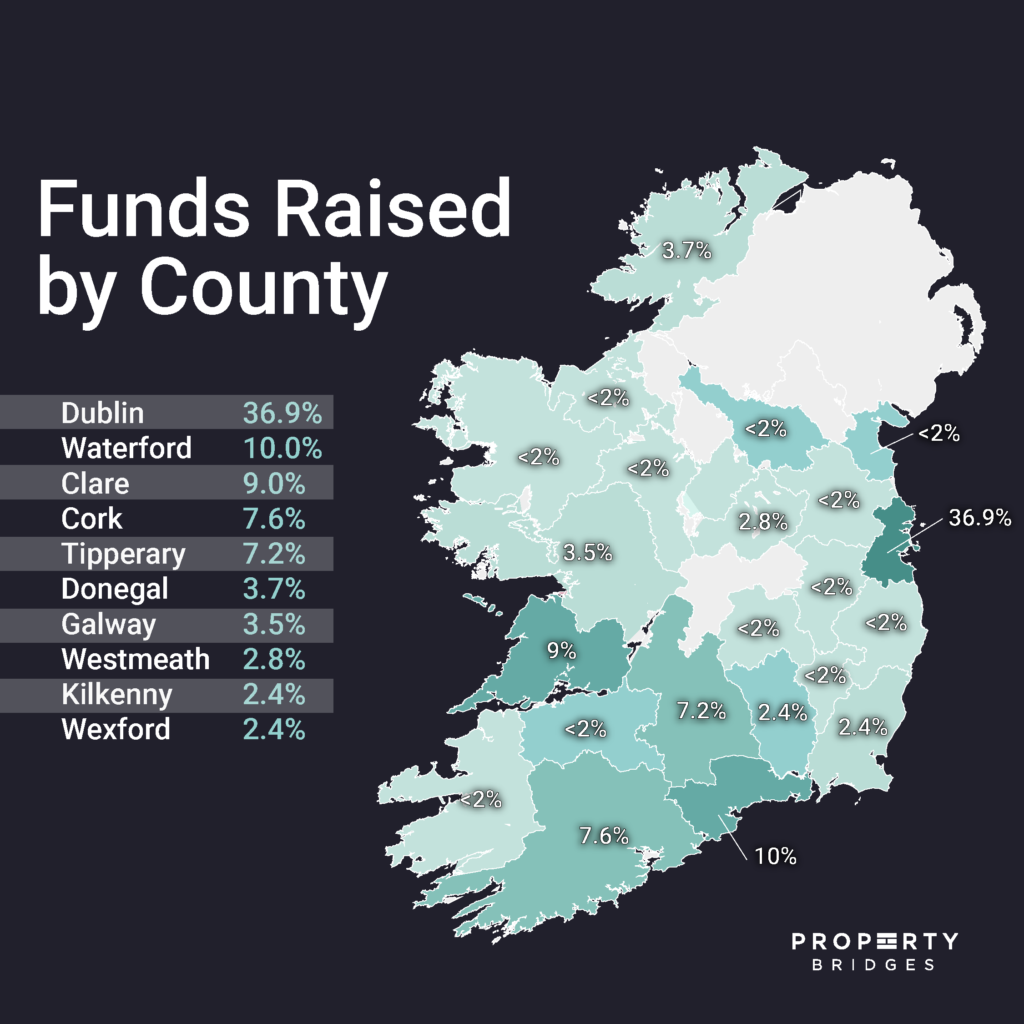 .
Giving our investors the best opportunities
Drogheda Project is going live for funding next week. This loan will be paying 9% per annum over a maximum period of 24 months, our highest return to date.
See more details at the link https://invest.propertybridges.com/offering/20200615131641000